Here's why and some ways to make them better.
It's an experience that millions of American grocery shoppers had last year: You order your groceries online, and then you sit back and await delivery in the comfort and safety of your own home. A short time later, a car pulls up and delivers you something, but perhaps not quite what you actually ordered.
Substitution fails: so common are these unwelcome exchanges that they have spawned a Twitter hashtag devoted to chronicling the bad substitutions shoppers receive.
"Ordered eight tubes of toothpaste. Was substituted for eight kids' electric toothbrushes. We don't have kids," complained one Reddit user.
"You ordered Sainsbury's fairly traded red label tea bags. We're delivering Heinz no added sugar beans in a rich tomato sauce," said a dismayed UK grocery shopper.
"The last time I ordered frozen juice is never," grumbled an Instacart shopper, "I have diabetes."
The phenomenon is so common that there was even an SNL skit about it: "Bartenson's—We want to give you what you want. But first, we need you to buy what we have!"
For grocers, however, substitution fails are no laughing matter.
Unavailable items drive as many as 20% of grocery shoppers straight to the competition.
I want to recognize that substitutions are very common in online grocery for a number of reasons from supply & demand of various products to issues with real-time inventory capabilities. For now, customers should not be surprised when a small portion of their order needs to be substituted. It is, however, completely reasonable for them to expect that the substitution made will be very similar to and also fulfill their need of the originally ordered product.
Why do bad substitutions happen so often?
Most of the time, it comes down to human beings and our familiar foibles. When an item is not available, it is tough for grocery pickers to get the buyer's input in time. And so it falls to the picker to make an immediate judgment call: "Do I leave this out of the order entirely? Or do I sub in something that might work in a pinch?"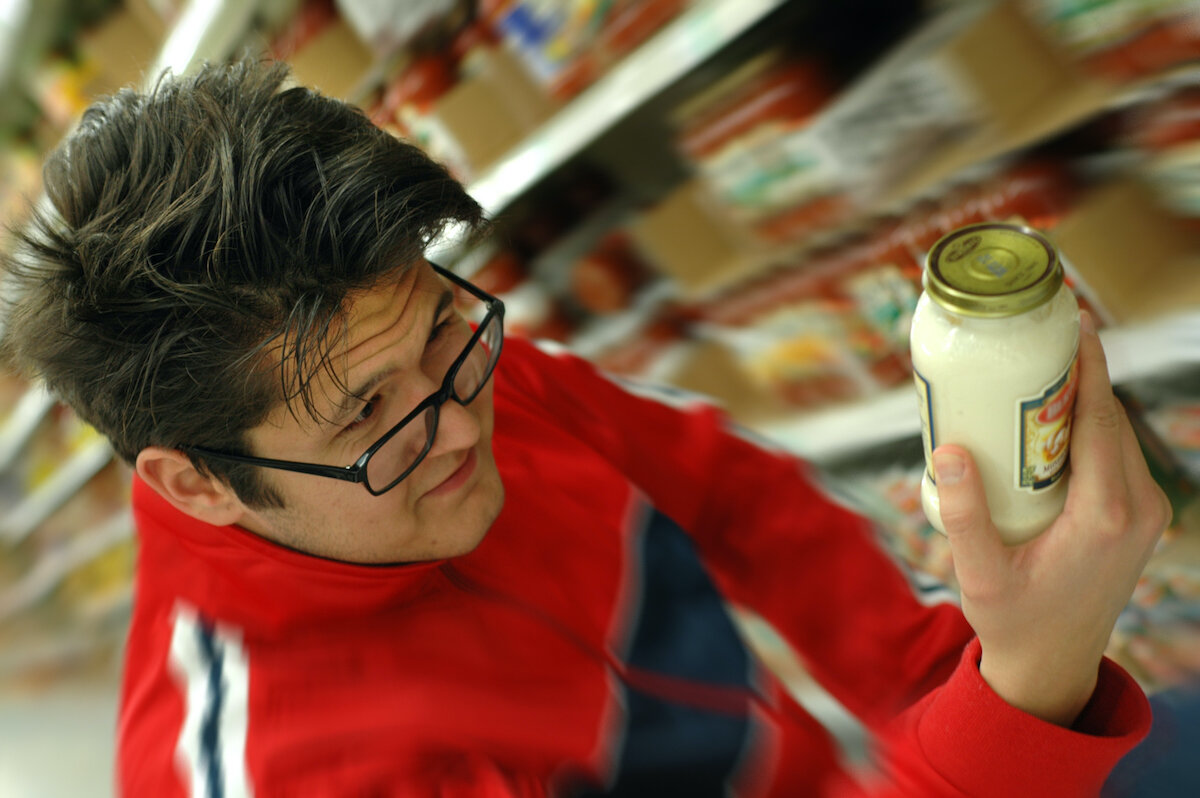 Making those kinds of substitutions on the fly requires a fair bit of experience, which few pickers have, given the rapid expansion of online grocery. An experienced picker might be able to successfully substitute Roma tomatoes when the Red Beefsteak tomatoes are sold out, but ask the same picker to suggest a replacement for Romesco sauce and the decision process might start to get fuzzy.
Even in those circumstances where simple, logical substitutions do exist, human pickers use their own preferences and tastes to decide what is appropriate. That's how Johnsonville premium pork brats get swapped in when Abbot's Butcher pea-protein chorizo are out of stock. Pickers don't know your diet, preferences, or intent. They can't tell who is loyal to a brand and who just wants the best price. They don't have a record of the store's stockroom inventory in their brains.
There are just too many variables that go into understanding a shopper's taste and intent for anyone to assume an in house picker or a shopper at a third-party app will be able to consistently make customer-pleasing substitutions. Not to mention that the clock is ticking and the customer isn't answering the shoppers calls or texts. "If a customer is distracted or not tech-savvy, they can miss every message from a shopper about out-of-stock groceries, only to receive a bag of replacements and missing items, leading them to believe the shopper botched the order", reports Ehud Sopher. In this scenario the customer feels disrespected that they had zero control over the substitutions, the shopper feels under-resourced with the right tools to pick the correct items, and the retailer likely looses that customer due to a poor experience.
Technology to the rescue…perhaps?
Clearly, software offers a better solution. This kind of rapid, multifaceted decision-making is what algorithms are very good at. Whereas a store picker has no way of knowing the entire stockroom inventory, incoming delivery manifest, and a particular customer's past purchase history, software can do all of those things simultaneously and in milliseconds. A human being augmented with substitution software algorithms ought to produce much, much better substitutions than a human alone.
But in reality, "human plus software", is how most online grocery substitutions are already determined. What the human can not do, the software provides. So why are there still so many substitutions that miss the mark?
The first reason stems from the simplistic methodology that most substitution software uses. One such method simply recognizes product names and searches for similar names amongst other products. That works perfectly well when "Dean's 2% reduced fat milk" is proposed as a stand-in for "Borden's 2% reduced fat milk." But in other cases, this approach can actually make matters much worse. This explains how you get "sunflower seed butter" when you ordered "sunflower oil" and how you get "rolled whole oats" when you simply wanted "whole grain bread with rolled oats." Text search algorithms are a poor solution.
The second place where most software substitutions fail is in a computer's difficulty understanding what food products really are. Although some models succeed in teasing out fine correlations between groups of products, most go no further than broad category assignment. So while "chunky salsa" and "blue corn tortilla chips" may be frequently purchased together from the "snack aisle", it's clearly illogical to swap one in for the other. A substitution engine must—at a minimum—understand the raw ontology of food items. Tortilla chips are a "grain product that you scoop with," for instance, while salsa is a "spicy vegetable sauce for scooping." Without a deep understanding of the unique properties and interactions of the food products themselves, correlation engines also are far too limited a device to make good substitutions.
The most intimidating place where algorithms go awry, however, is in trying to understand human intent. Each shopping selection is influenced by a human desire—to complete a recipe, to use for a birthday party, or for a health or dietary reason, for instance. If the algorithms understood that, they could offer a substitution that meets those specific needs perfectly. When they don't, those numbered birthday candles you bought for your husband's 40th celebration become scented, lavender, aromatherapy candles, and the large pack of cultured French unsalted butter you ordered to make hollandaise sauce-drenched eggs Benedict becomes an inappropriate tub of Land-O-Lakes margarine.
When you drill down into it, the main reason there are so many bad substitutions is that deciding "what you really want" is an incredibly complicated activity for someone (or even some software) who isn't "you." And yet—anything besides just that is a band aid solution that will be ripped off time and time again, until shoppers decide to shop somewhere else.
How to make substitutions smarter
Online grocers are aware of the chasm between the current state of substitutions and the high expectations of customers. Here are 3 ways grocers could make substitutions smarter and help customers feel they are in control and at the center of every substitution decision:
Look for new technologies that were built specifically for the grocery industry, have deep domain-specific product data and understands human behavior in relation to that product (how it's used in a recipe, for example).
Make sure the technology can target down to the unique customer ID to ensure that the substitutions are not just for a "persona" or specific "segment". The most well-received substitution is one that takes into account each customer's individual needs, not "customers like them".
Leverage real-time capabilities to boost speed and accuracy. This could give customers 100% control of their substitutions by seeing the most up-to-date version of inventory, but could also push customers towards personally relevant alternatives of items that may be running low in the grocer's inventory.
This is just the start of the substitution sausage in the software design kitchen. When fully deployed, online grocery shoppers will witness a sea change not just in substitutions but in the entire online grocery experience.
The end of substitution shaming is nigh. What will we see in its place? Who knows—I'd like to think that there might even be some "substitution bragging" coming our way!
To learn more about how Halla helps grocers make better substitutions, see this release or schedule a demo with us!